Victoria believes that company success relies on the development and respect of those who are directly and indirectly in touch with clients.  Based on a company's mission and goals, she strategically taps into staff expertise by assessing individual strengths and challenges.  By discovering people's passion and tapping into individual motivation therein lies the keys to meeting company objectives.  Through a focused approach and honoring skills each team member brings to the table she develops tools to enhance the collective effort and goals of a company.
With over 2 decades of experience, Victoria has worked with companies to improve character, moral, and company outcomes.
She used her talents to coordinate and implement conferences and meetings with companies such as the University of Minnesota, Medtronic, and St. Jude Medical.  In 2012, she founded Cre8ive Consulting where she has expanded to help companies raise their bottom lines and improve company morale. 
Past Consulting Projects: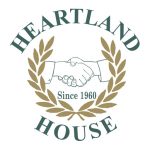 View a PowerPoint presentation on the most recent program consultation project at Heartland House in San Diego, CA. This program is called Journey to Wholeness: Return to Be, and was created based on Ayurveda principles. Along with this program, an 8-session Family Program was created to meet the unique needs of the clients and their families. Victoria continues to work part-time at Heartland House as a counselor, Intern Supervisor, and consultant for further program development.
Heartland House
2017
Creation of Journey to Wholeness: Return to BE, an Ayurveda-based program tailored for those recovering from substance use disorders. This program is fashioned from Deepak Chopra's "Seven Spiritual Laws of Success" and "Perfect Health." This program combines spiritual components with mindfulness, cognitive behavioral therapy, and 12 Step facilitation into a seven-session format that revolutionizes current care models.
Hazelden / Betty Ford Foundation
2008 – 2011
Clinical Case Manager, MA, LADC, CADCII
Provide clinical case management with a focus on assessments, admissions, crisis and trauma clients. Counseling clients, families, referents, to facilitate admissions process and transition to treatment. Work closely with medical and mental health components for appropriate levels of care. Function as the conduit for the multidisciplinary team to provide sustainable patient care.
Completed Clinical Supervision Class providing leadership and supervision to graduate school students and employees by developing group counseling and leadership skills.
Served on 2011 Referent Satisfaction Committee serving Hazelden sites reaching key constituents in successful client care and lifelong recovery process.
Today's Promise - Women's Recovery Home
2013 – 2014
Director of Transitional Services Today's Promise Recovery Homes for low-income populations. The result was triple in the population with 35% transitioning to college and 20% off of the MN Health Care System into independent housing and jobs.
Minnesota Diversified Industries (MDI)
2003 – 2006
Human Resources /Vocational Rehabilitation
Developed company's first employee incentive program.
Certification in 6 Sigma Lean Manufacturing training. Through creative job and problem-solving techniques along with skills cross training, the result was 33% production increase with Developmentally Disabled and Disadvantaged population.
Desert Star Addiction Recovery Center
2014
Transitional Director Eating Disorder Program, CD, and Family Therapist.  Served as Interim Director of Eating Disorder Program facilitating individual and group counseling resulting in program completion for 10 of 12 participants.
MN LADC Clinical Supervisor
Working with professionals – Trained Clinical Interventionist by Love First, Inc., at Betty Ford Center, California.